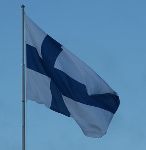 Two government agencies in Finland have teamed up to buy swamplands for conservation purposes. According to a report released by the Helsingin Sanomat, the move has been made by the Finnish Ministry of Environment and the country's state-backed VAPO firm, which is funded by revenues from peat and biological by-products.
VAPO officials said in a statement that the company had entered an agreement to buy Outokumpu's Viurusuo and Hyvinkää's Kurkisuo swamps in a deal worth some EUR 2.84 million. In exchange for its investment, the firm seeks extended rights to peat extraction elsewhere.
Pirkko Isoviita said on behalf of the Ministry of Environment, "Both swamps are largely in their natural state. The deal guaranteed that they will be protected wetlands," the Helsingin Sanomat reports.
Experts say that both wetlands are endangered habitats in Finland, where peat extraction has dramatically reduced natural swamp areas in recent years. The two wetlands are home to hundreds of species of plants, nesting birds and animals.
Environment minister Ville Niinistö said that the scheme has been approved as there is "no time to waste" in preserving local swamps. He added that VAPO deal would help to bring the wetlands in the south of Finland to a "sustainable level".