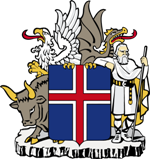 EU officials have agreed on a new measure that could ban Icelandic fisherman from European ports. The move came in Brussels on Tuesday as tensions continue to escalate over mackerel fishing rights. Iceland and the Faroe Islands have taken larger shares of the fish than allowed in recent years, prompting their North Atlantic neighbours to call for sanctions against the two island states.
An official statement released by the EU Council of Ministers said, "This instrument could allow us to tackle situations like the one [that] is currently threatening the stock of northeast Atlantic mackerel," Reuters reported on Tuesday.
Iceland lifted its quota for mackerel in 2011 to some 146,000 tonnes and has continued to defend its policy by saying that increasingly large numbers of the species are remaining in its territorial waters for longer amounts of time as water temperatures continue to rise.
According to recent figures from the European Commission, Iceland's fishing products brought about a surplus of EUR 900 million in 2009, causing outcry from fisheries as far away as Scotland and Ireland.