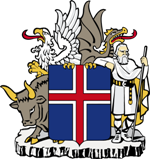 Officials in Reykjavik are to introduce new rules for the movement of capital before lifting overall controls.
The country's central bank said on Monday that it is to draw up the "prudential rules" with the Financial Supervisory Authority and the other government officials in the coming weeks in the effort of reducing risks when it retracts blockades on some USD 8 billion (EUR 6.4 billion) in currency now in Icelandic banks.
An official statement from Sedlabanki read, "The pertinent ministries, the central bank and the Financial Supervisory Authority will begin to formulate such rules in their final form, including proposing legislative amendments where appropriate."
It added that the new rules "should limit foreign exchange risk in the financial system, as well as limiting foreign currency liquidity risk; furthermore, they will, in combination, limit the banks' potential for excessive growth."
The news comes on the heels of a successful completion of IMF bailout efforts following the country's 2008 banking collapse, during which Iceland defaulted on some USD 85 billion (EUR 68 billion) and subsequently applied capital controls as the Icelandic krona plummeted 80 percent against the euro.