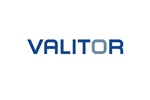 The Iceland-based acquiring services provider Valitor is to branch out to North America, Europe, and Scandinavia after signing a new payment processing agreement with CenPOS.
CenPOS has stated that it has certified its payment network with Valitor to be able to expand its payment processing services to card-not-present merchants in North America with subsidiaries in Europe and Scandinavia.
Furthermore, further development is underway to certify card present (swiped) transactions with Valitor later in the coming months; thus, enabling European and Scandinavian based brick and mortar merchants the ability to process transactions through the network.
Clients of CenPOS will have access to Valitor's efficient and secure payment platform that supports acquiring services for European-based merchants. CenPOS serves partners throughout the world and this cooperation provides both parties with the opportunity to continue expanding its global reach. The CenPOS platform combined with the competitive services of Valitor enable both companies to maximise their market potential. This will allow CenPOS to further support its clients in becoming even more active globally.
German Gonzalez CenPOS' s Chief Technology Officer explains, "We are pleased to have Valitor in our global partner network and to add their merchant services to our payment platform, both companies will benefit from synergy effects. With this recent certifications, card not present merchants and ecommerce businesses in Europe will be able to process and settle transactions in multiple currencies, avoid hefty cross border fees and eliminate foreign currency conversion fees through the CenPOS platform."
"Our development team continues to work diligently to certify our platform to other merchant processing providers around the globe to expand our network and enrich our offering to our clients," added Gonzalez.
Ástvaldur Jóhannsson, Executive Director at Valitor, states: "Building on our experience and established reputation, we have positioned ourselves for significant expansion in the acquiring market. It is our aim at Valitor to enhance our services on an international level and cooperate closely with our partners to meet the challenges ahead. To meet this goal we have selected CenPOS as one of our partners. The cooperation provides us with the opportunity to offer our services directly to a number of international partners as well as indirectly to even more merchants. Furthermore, with CenPOS we have the opportunity to expand our corporate services."
To find out more Valitor's acquiring services and payment processing solutions, visit www.valitor.com.