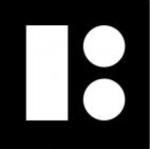 Icelandic banking firm Kaupthing has launched a series of lawsuits to rescind collapse-era funds.
Bloomberg reported this week that the caretakers of the organisation have filed 50 different lawsuits in the effort, which addresses a number of major transactions that took place in the weeks and months leading up to the bank's collapse in late 2008.
The bank said in an officials statement sent via email from Reykjavik last week, "The aggregate nominal amount claimed by Kaupthing in these cases is equivalent to approximately ISK 180 billion (EUR 1.2 billion)."
Officials said that Kaupthing is now seeking to establish a new agreement with creditors that would allow it to wind-up proceedings and give the bankers a substantial stake in the value of the organisation's assets.
Bloomberg reported that Kaupthing's remaining assets are worth some EUR 5.2 billion, while it also has claims worth around EUR 17 billion.