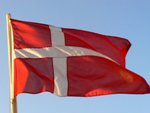 Business leaders in Denmark are calling for the country's controversial sugar and fat taxes to be scrapped. Business advocacy group Dansk Industri say the levies are costing Danish jobs as citizens cross the border to shop for their treats.
Jørgen Hoppe, president of the HK union for clerical and service sector workers, said, "Every time you put new taxes on fat, sugar and spirits, people simply cross the border to shop and that sends jobs out of the country." He added that he believes the two taxes could cost thousands of jobs between them.
The fat tax came into effect last year, while the sugar tax is expected to be introduced in 2012. Food manufacturer Beauvais said they may be forced to close down Danish plants if it does, as the cost of a jar of jam will almost doubled under the new rules.
As the government forged its tax reform with opposition party Venstre last weekend, Politiken reported that MPs offered to remove the taxes if the base rate was increases by 0.34 percent, but that Venstre members would not agree.
"We cannot raise the threshold for top-bracket tax on Friday and then raise the marginal tax rate on Sunday," Torsten Schack Pedersen, Venstre's tax spokesperson, told the newspaper. "That is not how we work."
Even though the latest attempt to scrap the taxes has been rejected by the government, economy minister Margrethe Vestager said the issue still up for discussion.
"Negotiations are not over and we realise that these two taxes are harmful," Vestager told Politiken. "The contribution that sugar and fat taxes make to better health is outweighed by their effect on businesses."