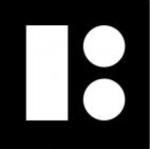 The three directors of the British arm of Iceland's collapsed Kaupthing bank have escaped a fine after a three-and-a-half year investigation, but they will not be allowed to hold senior jobs in the British banking sector for another year. Kaupthing Singer & Friedlander's (KSFL) former non-executive director Hreidar Mar Sigurdsson, former non-executive chairman Sigurdur Einarsson and former chief executive Armann Thorvaldsson were told this week by the Financial Services Authority (FSA) that they cannot hold senior financial roles in Britain for five years, although the restrictions date from October 2008.
The FSA confirmed that if KSFL was not already in administration, it would have imposed a "significant" penalty on it.
"The FSA considers KSFL's failings to be serious as they occurred at a critical period for the financial markets and at a time when the FSA was particularly concerned to ensure it was fully informed about all banks' liquidity," the FSA stated.
The Iceland's banking sector collapsed in 2008 after the failure of Lehman Brothers caused a global crisis of confidence. When Iceland's third-ranked bank Glitnir had to be bailed out by the government, KSFL moved its liquidity status to 'code red'.
However, the FSA found that the British arm failed to utilise an agreement by which they could draw money from their Iceland parent company in an emergency.