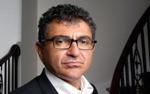 The UK's Serious Fraud Office has cleared property tycoon Vincent Tchenguiz of fraud after they accused him and his brother Robert of profiting from the collapse of Iceland's Kaupthing Bank. The news comes after a 15-month investigation that turned out to be an embarrassment for the SFO, with one judge accusing the organisation of "serious incompetence".
Mr Tchenguiz was arrested along with his brother in a high profile early morning raid in March last year. Properties and documents in both London and Iceland were seized, with officers convinced they would find a fraudulent link between the brothers and Kaupthing Bank, which collapsed in 2008.
Vincent was released without charge just 14 hours of interrogation, but has only now managed to clear his name. Speaking to the press in Britain, he said, "Since that time I have maintained my innocence. I have consistently explained to the SFO that they had got it completely wrong –- but, as their investigation collapsed around their ears, they stubbornly maintained that they regarded me as a suspect."
Mr Tchenguiz added that the SFO had "persisted in maintaining that, despite the catalogue of errors in their handling of the case, he was still a suspect". He went on to say the damage to his "reputation and the business has been massive".
The SFO admitted that search warrants for some of the raids contained fatal flaws, while a judge accused them of "sheer incompetence" for other blunders, such as overlooking financial reports and losing important documents.
Robert Tchenguiz's status as a suspect is still under review.