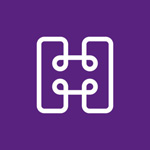 Icelandic design and fashion has seen a growth in popularity both domestically and internationally recently, due to an influx of new, innovative designers and design-focused festivals gaining recognition outside of Iceland.
The recent Icelandic design festival, DesignMarch found high recognition when the New York Times made specific reference to the festival in its '41 Places to Go in 2011' feature, where Iceland was placed fourth on the list.
DesignMarch 2011, which took place 24-27 March, was the third annual festival, showcasing the best in Icelandic design through various exhibitions, installations and lectures, combining unique ideas and trends.
A current noticeable pioneer of Icelandic design is the Vik Prjonsdottir collective, with their newfangled take on Icelandic traditions. Using the deliciously warm Icelandic lopi wool, they have knitted up such unique garments as the wool jumper 'seal pelt' and the 'beardcap' – a hat with an attached 'beard' and 'moustache'.
Icelandic fashion is also in the forefront of design with the Reykjavik Fashion Festival, which began yesterday and will be taking place until 3rd April 2011. The festival presents Iceland's alternative take on fashion design, where influences tend to be drawn from the island's eclectic culture, strong heritage and beautiful landscapes. Highlights throughout the festival are to include various runway shows, the Fashion Market-Boutique and a live performance by American rapper, Ghostface Killah.
Furthermore, The Icelandic Fashion Council recently teamed up with Inspired by Iceland to produce a stunning video that showcases some of Iceland's top fashion designers and their work. To view this video, visit www.inspiredbyiceland.com.
For more information regarding Icelandic design and fashion, visit the Iceland Design Centre at www.icelanddesign.is.