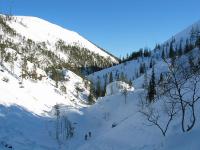 Greenland, the host nation for the 6th International Cold Climate Conference, is an apt choice for this important summit that brings together climate experts from some of the planet's coldest areas to discuss ways to make inhabitants' lives better. From 16 to 19 March, around 100 engineers, researchers, architects and entrepreneurs will descend on Sisimiut to talk about all things cold.
Sermitsiaq reports the conference is designed to put leading experts in their fields into one room to discuss concepts of design, function, infrastructure, construction and architecture used in some of the world's coldest inhabited areas.
But the summit won't be strictly serious. The delegates will also spend a fair amount of their time in Greenland enjoying a series of cultural events featuring the unique heritage of the ice-covered island. Music concerts, mask dances, choir singing and polka will all feature during the summit.
Sadly, the patron of the Cold Climate Conference, Denmark's Crown Prince Frederik, will not be attending. Finland and Iceland have both hosted previous summits, and the next one in 2012 is scheduled to be held in Canada.