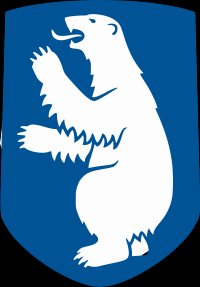 Last November marked an historic day in Greenland's history, when its residents voted overwhelmingly for greater autonomy from Denmark. While the Danish government is willing to concede most aspects of daily governance to Greenland, the world's largest island is still stuck with Denmark's rigid immigration laws.
Greenland's government does not feel that the strict Danish immigration laws are practical for their nation. In his New Year's speech, Prime Minister Hans Enoksen stated that one of his government's main priorities is to take over full responsibility for foreigners in Greenland and immigration policies. The main reason for this impetus is a shortage of labour in Greenland.
The Politiken newspaper reports that Enoksen said, "We would like to work for a quick takeover of the responsibility for immigration and for immigration legislation. We want to do this because we expect a major labour shortage. For this reason we will welcome foreigners who want to work in this country."
Arranging work permits and residence in Greenland currently must pass through the Danish Immigration Service. The Head of the Greenland Representation in Copenhagen, Tove Sovndahl Pedersen confirmed to Politiken, "It can be awfully difficult to arrange residence and work permits. There is not always the necessary flexibility in the Danish Immigration Service. One aspect is that the casework is lengthy; another is that the rules don't always agree with our reality. It could be, for instance, requirements for learning Danish."
The Danish People's Party, however, does not agree, insisting that Enoksen's statement was "entirely unacceptable." Greenland's prime minister foresees many headaches for his nation if Denmark continues to insist it manage the island's immigration policy. But neither side is close to reaching a consensus.