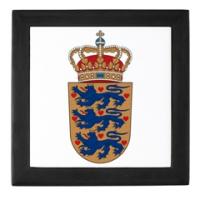 One of the two Tunisians who were allegedly plotting to kill the cartoonist who drew the 2006 controversial drawings of the prophet Mohammed has been released from Danish prison into society. The sensitive court case has been heard at every level of Denmark's legal system, but eventually the Supreme Court ruled there was not enough evidence to continue detaining the remaining suspect, known only as SC.
The other Tunisian, known as KS, left Denmark voluntarily in August in a shadowy case where Danish intelligence let him go allegedly because to try him in court would have meant revealing the methods and sources they use to do their intelligence work.
The JP news service reported that suspect SC was also to be deported back to Tunisia, but the Refugee Appeals Board killed the motion because they felt he would be persecuted or tortured at home. SC has now been placed on 'temporary stay' status, which means he can come and go freely from the asylum centre where he is staying but must still report to local police each day.