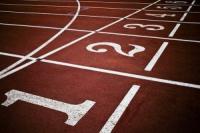 The 2008 Culinary Olympics, held in Erfurt, Germany, were a successful venture for a team of Finnish chefs, who served up a meal worth its weight in gold. The Finnish team won the gold medal in the annual competition for the three-course meal they served to the panel of judges in the hot kitchen category.
The winning Finnish menu consisted of lobster, salmon, and spinach puree as an appetiser, followed by veal fillet, veal shoulder, and sweetbread sausages as the main course. Capping it off was a strawberry-chocolate mousse and orange–yoghurt cake. This stellar meal was served to no less than 110 people in the Restaurants of Nations competition.
According to reports from YLE, gold wasn't the only metal secured by the Finnish culinary wizards at this year's competition. Earlier in the event, the same crew of talented Finns won the silver medal for its submission in the Cold Table Display of Culinary Art.
Iceland received two gold and two silver medals at the competition.
The Culinary Olympics was started in 1896, and is the most prestigious international culinary competition in the world. More than 40 nations participated in this year's event, so Iceland and Finland should be proud of their accomplishment. It has now officially become more difficult to argue that Finnish food has little to offer diners with an educated palate.