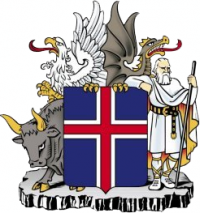 PRESS RELEASE FROM THE ICELANDIC PRIME MINISTER'S OFFICE:
The Faroe Islands have offered Iceland a loan of DKK 300 million. The offer was put forward at a meeting in Helsinki, Finland, where Icelandic, Faroese and other Nordic politicians and officials are attending the Nordic Council Session.
At a meeting between the Prime Ministers of Iceland and the Faroe Islands yesterday afternoon, the Prime Minister of the Faroe Islands, Kaj Leo Johannsen, announced a unanimous descision of the political parties to help Iceland with a DKK 300 million loan. The Faroe Islands, with a population of approx. 48,500 and a GDP of 1,113 million Euro, has close historical and cultural ties with Iceland.
Iceland's Prime Minister Geir H. Haarde:
"The support from our neighbours and friends is invaluable in these challenging times. We need help to revive the economy after the sudden failure of our country's banks, and we truly appreciate it when we see our friends doing what they can to help us."
Prime minister Kaj Leo Johannsen
"Iceland is experiencing difficult times, and for us it is important to help friends in need. Our two nations have a close relationship and we want to express our support with this contribution."