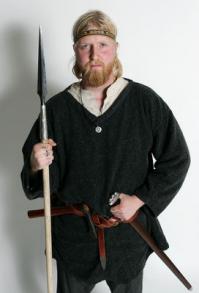 A photo exhibition "Icelandic Terrorists" was opened on Sunday 26th October in Smaralind, the biggest shopping centre in Iceland.
The exhibition consists of 79 photos in all of 98 alleged Icelandic "Terrorists" photographed by Thorkell Thorkelsson.
The purpose of the project is to show in a humours way the ridiculous nature of the act of the British Government of using the anti terrorism law against the people of Iceland. But by doing so the British Government has caused the Icelandic nation and the image of Iceland grave damage.
In addition to condemning the act of the British Government toward the Icelandic people, the project meant to give people a chance to release their anger in a positive way and at the same time help make something creative.
See the photos online at www.thorkell.com.