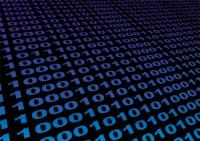 In a sign of things to come for public Internet use, Denmark's largest bus and train operator Arriva Scandinavia AB, is now offering free broadband Internet service to anyone riding on certain bus routes in Copenhagen. Its initial effort involves 23 buses on two routes equipped with UK-based Meshhopper's Multimesh mobile broadband gateway that will enable those with a compatible 3G mobile phone or laptop to get online while onboard.
Another useful move by Arriva was to add the Odyssys function to the Multimesh gateway which will track every bus movement in real time. This could be a real boon for the 250 million bus passengers who use an Arriva bus each year. Johnny Hansen, the managing director of Arriva Scandinavia, told PRNewswire "we believe that the introduction of broadband services on these two bus routes in Copenhagen today will enhance the passenger experience and provide a useful and productive way for our customers to spend their journey time. If more people decide to take the bus and leave their cars at home we can make a serious contribution to the reduction of carbon dioxide emissions."
The free Internet access is being provided by Network Zone Relations (NZR) and their Top-Portal product. NZR is a wireless communications specialist and Meshhopper's Nordic representative. In the future, the Multimesh broadband service will be able to stream media, entertainment and other forms of information to bus passengers.