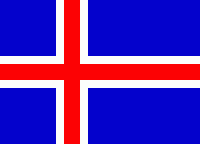 The Icelandic Prime Minister, Geir H. Haarde is determined not to let the current economic situation ruin the long-standing friendship between Iceland and Britain.
He stated that the assets of Landsbanki can cover most of the Icesave deposits in Britain and talks with a team from Britain are scheduled this weekend to find a solution.
The PM emphasised that the governments of Iceland and Britain are willing to find a satisfactory solution for everyone involved.
Part of Haarde's press conference, held this afternoon, was a reaction to the announcement made by British Chancellor Alistair Darling and Prime Minister Gordon Brown yesterday morning that Icelandic authorities did not intend to secure the deposits of IceSave in Britain and that they would therefore take legal action against Iceland.
Haarde was strongly disturbed by such approach and called it the act of terror which should not be applied in situations like these.
"But of course we will approach this in a way that claimants are not being discriminated against, regardless of their nationality, and those who are responsible for the operations of the banks now will have to sort it out," the Prime Minister said.
Haarde assured that the Icelandic state treasury would honour all its debts. He also stated that the reputation of Iceland is first and foremost what the government wants to protect.
"Iceland does not intend to run away from its responsibility like many people in Britain seem to fear," said Björgvin G. Sigurdsson, the Minister of Commerce in Iceland.
Sigurdsson stated that deposits will be prioritized in case of a receivership which means that account holders will be the first to receive benefits from Landsbanki. "What remains will naturally be a matter of agreement between these two great friendly nations."
Read more on financial crisis in Iceland on IceNews:
IceSave customers to get UK support
IceSave customers consoled by Iceland PM agreeable solution sought
Iceland economic update: full analysis
Icelandic PM in emotional address to nation