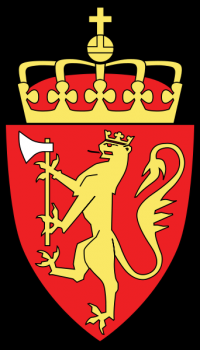 As part of Norway's aim to invest its sovereign wealth fund only in ethical, environmentally responsible projects, it has pulled out of a deal with Rio Tinto, the world's second-largest mining company, Yahoo UK reports. Norway's Government Pension Fund, commonly referred to as its "oil fund", may only invest its vast wealth in business ventures that fall under ethical guidelines established by the government.
Rio Tinto's association with Freeport McMoRan (an excluded company) in a joint mining operation in Indonesia in 2006 caused it to lose out on USD 375 billion this year. Norway's oil fund has previously cut off money to companies that cause environmental damage (as in the case with the 2006 Indonesian mining operation), abuse human rights, or manufacture weapons of mass destruction.
Finance Minister Kristin Halvorsen stated at a news conference that, "We do not want to contribute to serious environmental damage." The finance ministry added, in a statement, "There are no indications to the effect that [Rio Tinto's] practices will be changed in future or that measures will be taken to significantly reduce damage to nature and the environment."
Rio Tinto's spokesman Nick Cobban defended his company, saying, "Our immediate response is one of surprise and disappointment. We have an exemplary record in environmental matters, world leading in fact, and they are given the very highest priority in everything we do."
Norway's finance ministry had also considered banning biogenetics seed company Monsanto, but chose to keep the company after it improved its child labour issues in India. Norway's oil fund invests its massive oil and gas revenues for the inevitable day when its hydrocarbon stocks are depleted.