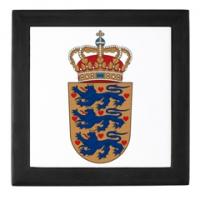 The Gulf of Aden, off the African nation of Somalia, is notorious for being one of the most pirate-infested regions of the world. Within a three day period recently, pirates attacked ships off the coast of Somalia four times, but were chased off each time by the Danish Royal navy.
The Danish Royal Navy has been patrolling the waters in the Gulf of Aden since the start of September as part of a NATO effort to stem the rising number of pirate attacks off the coast of Somalia. Presently, Denmark has its warship the Absalon in the area and is apparently keeping busy in the lawless waters, Radio France International reports.
The Danish warship has a helicopter onboard that was used to deter the latest wave of pirate attacks. "We decided to use our helicopter to prevent the pirates from coming on board the civilian ship," Danish Royal Navy spokesman Jesper Lynge told RFI. "When we arrived the pirates took off, and then an American warship arrived around the same time and gave the civilian ship protection," he added.
While the Absalon was deterring one attack, the ship received another SOS from a ship about 20 nautical miles away. Pirates have been taking advantage of good weather recently to escalate their attacks. The Absalon will continue its patrolling duties in the Gulf of Aden for the next six months as part of a larger NATO mission. It is reported by Amnesty International that there are presently more than 130 crew members from various ships held captive by pirates in the gulf.