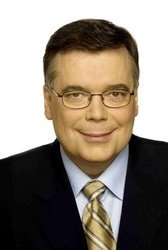 A meeting between the Icelandic and Greek prime ministers yesterday reaffirmed the good level of relations between the two countries.
Geir H. Haarde, the Prime Minister of Iceland, is on a working visit to Greece.
Costas Karamanlis, Haarde's counterpart, told reporters that relations between the two countries were exceptional and their cooperation was excellent at both bilateral level and in international organizations. He added that many opportunities for furthering cooperation existed in the economy, in investments and in the tourism sector.
The two prime ministers discussed prospects for cooperation between the two countries in the exploitation of renewable energy resources, particularly in geothermal energy. As Karamanlis noted, Iceland has many energy reserves, while it is also a pioneer in the knowledge of and exploitation of natural resources.
The two leaders also discussed matters concerning NATO, and the developments in Georgia and in the western Balkans.
Haarde noted that relations between the two countries were problem-free, adding that there were opportunities that could be taken advantage of.
He stressed that an agreement on avoidance of double taxation would be significant for the enhancement of economic relations, and also sought Greece's backing of Iceland's candidacy for a non-permanent seat on the UN Security Council.