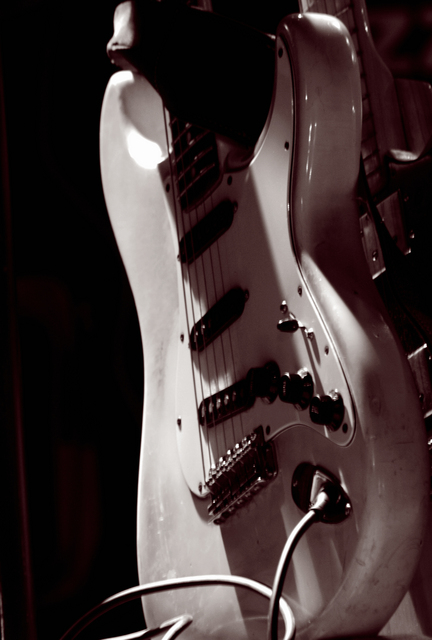 The qualifying rounds for the prestigious and wonderfully entertaining Air Guitar World Championships have begun in the northern Finnish town of Oulu. This year marks the 13th time the annual event has been held, attracting competitors from more than 20 countries.
The only rules to the air guitar competition is that rock star hopefuls cannot use actual musical instruments as they pretend to play intensely passionate electric guitar solos to a background of rock or heavy-metal songs. Their skills will be assessed by a panel of judges, and a world champion will be crowned at the finals.
This is the 13th showing of the extremely popular air guitar competition, which mainly attracts males between the ages of 30 and 40. Among this year's competitors is two-time and current world champion, Japan's Ochi Yosuke, who won in 2006 and 2007.
The event organiser's official statement reads "According to the ideology of the Air Guitar, wars end, climate change stops and all bad things disappear if all the people in the world played the Air Guitar." In a mix of peace and environmental consciousness, students of Oulu University have created tread machines that will power batteries to be used for the sound and light equipment in the competition. On the day of the finals, a peace parade will fill the streets of Oulu prior to the main event.