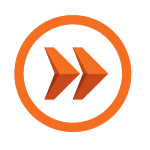 Kling og Bang, a group of Icelandic artists, has announced it is taking the legendary Reykjavik bar Sirkus to London in October. Budget airline Iceland Express has offered to sponsor the monumental project which will see the bar rebuilt at the annual Frieze Art Fair.
Sirkus was a run-down shack of a bar until it closed earlier this year. Its inadequate space quickly got overcrowded while its unique aroma quietly got stronger. The bar was kitted out with the strangest collection of fittings and furnishings since Fifth Cousin Donald passed away and bequeathed his First World War trench mop collection and favourite stuffed emu.
The building was decorated with two oversized puffins and 'Sirkus' spelled out in giant light bulb-encrusted letters—most of which never worked.
Despite (or maybe because of) the bar's flaws, Sirkus remained the absolute favourite watering hole for Reykjavik's vibrant arts and music scene, right to its very last day. Bjork even shot one of her videos there.
Kling og Bang will commemorate Sirkus, the Reykjavik bar, landmark, and hub of the alternative arts scene, by saving its facade and interior and re-erecting it at the Frieze Art Fair – "like a circus moving to another town", says the event's website. "A zany nomadic act reflecting the drive of Icelandic art, producing a situation of one circus within another for artists to respond to."
The Frieze Art Fair is an annual event in Regent's Park, London and is among the biggest modern art events in Europe. This year's fair runs from 16th to 19th October and expects to attract 30,000-40,000 visitors on each of its four days.
The project will generate huge attention for Icelandic art – both in Iceland and abroad, and Iceland Express has decided to support the project with 90,000 kroner worth of flight credits.
Iceland Express is a low cost Icelandic airline offering cheap flights to Reykjavik from 14 European cities.