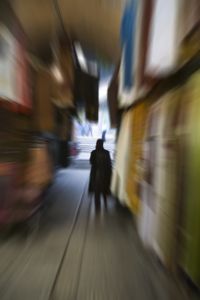 The United Nations refugee agency has announced it will relocate some of Iraq's most desperate refugees to Sweden and Iceland under an agreement made between the Scandinavian nations and the UN. Around 200 refugees will be relocated, all of them surviving under the most dire conditions in the Iraqi desert.
Ron Redmond, a spokesman for the UN High Commissioner for Refugees (UNHCR), confirmed that around 30 Palestinians who have been trapped near the Iraq-Syria border for more than two years will soon be moving to Iceland. An additional 155 Palestine refugees who fled from Iraq and were refused entry into Syria will be relocated to Sweden.
After nearly a month of speculation, it has now be confirmed that the refugees accepted by Iceland will likely arrive in the country by the end of this week.
"The two groups include some of the most vulnerable women and children with urgent medical needs requiring immediate attention," Redmond told reporters in Geneva at a news conference. Some 2,300 Palestinians are currently stuck in two refugee camps on the Iraq-Syria border with nowhere to go. More than a dozen of them have died in the camps over the past 14 months due to a lack of medical care.
After accepting 250 Palestinian refugees from Iraq in 2006, Syria closed its borders to the rest. Several dozen who had been stranded in the Iraqi desert were resettled in Europe and other countries, but "We hope that all of the Palestinians will be able to leave the harsh conditions of the camps sooner rather than later," Redmond said.