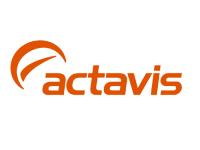 Actavis, a generic drug manufacturer based in Iceland, has received approval from the US Food & Drug Administration to market the generic drug equivalent of Wellbutrin XL.
Actavis will begin the distribution of Bupropion Hydrochloride extended-release tablets (XL) immediately which will be available in 300mg. They are the generic equivalent of Wellbutrin and are used in the treatment of major depressive disorders.
Annual sales of brand and generic Wellbutrin in the United States total around US$580 million according to IMS Health data.
Douglas Boothe, CEO of Actavis in the US said, "Bupropion XL compliments our existing Bupropion SR offerings and expands the dosage options for our customers and patients. This approval also highlights Actavis Group's focus and expertise in bringing complex controlled-release technologies to the marketplace."
Actavis is a leading generic drug manufacturer which operates in 40 countries around the world, of which the US is the company's single largest market. Actavis' US operations are located in New Jersey, Maryland, North Carolina and Florida.