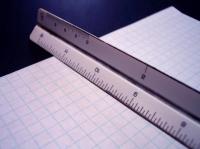 CDS spreads on Icelandic banks improved significantly last week, according to research from Nordic bank Glitnir.
Kaupthing's CDS level fell by 350 basis points (bp) last week to 630bp. The CDS on Glitnir is down by 305bp and is now 680bp and the CDS for Landsbanki is now 410bp after having decreased by 240 bp.
The price of CDSs (credit default swaps) is seen as a sign of a bank's credibility in global markets. The lower the CDS level the better, as the CDS reflects investors' faith in financial companies to keep their commitments.
Glitnir Bank has given a number of reasons for the tightening of the spreads, including increased market activity and positive earnings statements from the banks.
Additionally, positive news came on Thursday that the three major Icelandic banks had comfortably passed the stress test set by the Icelandic Financial Supervisory Authority.