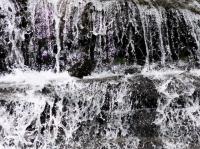 A multi-million dollar bottled water company was launched in Samoa at the weekend, reports Radio New Zealand International.
The 7 million US dollar firm, called South Pacific Water company, is aiming to compete with bottled water from another South Pacific island nation famous for its water – Fiji.
The company director, Tuifa'asisina Fred Grey, said that the new product will inject millions of dollars into the local economy. He said that overseas business partners had spoken of huge markets for South Pacific Water in the US as well as in New Zealand and Australia.
At the opening ceremony the Samoan Prime Minister, Tuila'epa Sa'ilele Malielegaoi, said he was happy that Samoa was finally producing purified bottled water that could compete overseas.