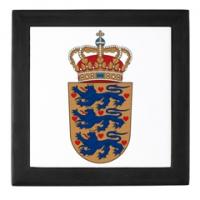 Games of skill, rather than chance might help Danish television channel TV2 break Danske Spil's monopoly over the 11 billion kroner gambling industry, thanks to a loophole in the law.
TV2 believes it might legally be able to use its online games for people to 'gamble', enabling them to redeem monies won while playing. This might be possible since its games are ones of skill rather than chance, the latter being used to define gambling under Denmark's strict rules.
'We've looked into the legalities of this together with gaming officials,' said Lars Bernt, director of TV2 Net. 'They differentiate between games of chance, which are covered by the monopoly, and games of skill, which are not.'
TV2 has thus created a website which offers 12 games such as backgammon, golf and pool where players can open an account where they deposit money and withdraw winnings. Tax authorities have recognised that there was no specific definition of a game of chance, beyond whether payoffs were 'primarily determined by chance', but said that games were judged on a case by case basis.
In 2007, Danske Spil's profits were said to have topped 1.6 billion kroner with as much as 1 million kroner given to national culture and sports organisations. The state owns 80 per cent of the company. The European Commission is currently involved in legal action against the Danish monopoly, which it says violates common market regulations.
But Tax Minister Kristian Jensen said: 'TV2 isn't providing gambling. It is a competition, and that is regulated by gaming laws.'
If TV2 gets away with this loophole it could open the floodgates, especially for gambling companies like Ladbrokes which has previously lost court cases on the matter.