A recent light installation set in a Norwegian woodland area known as Dølerud transformed the forest landscape, brought artists and people together, and facilitated a unique event that honored history, nature, and community. The installation was created by a trio of international artists, each known in their own way for working with electronics. They set out to explore the possibilities of using light to create a fantastical experience within the darkness and wilderness of the forest and the result was enchanting.
The artists, lead by Melissa Larsen from Norway, Joao Pereira from Portugal, and Andy Cross from the UK, approached the raw woodland environment and allowed it to inspire their installation. The team met with challenges owing to limited daylight hours in which to work and the protected status of the Dølerud region, which meant that they hand-carried 600 kg of equipment over muddy terrain and worked without electricity. But the constraints of the situation gave rise to an utterly magical outcome.
In the end, 45,000 LED diods and 2000 meters of wires, as well as other custom designed light elements, had been interwoven with the forest terrain, bringing its natural beauty to the foreground for a multi-sensory experience for the viewer. On the stage of the forest at dusk, the lights illuminated mushrooms, a lake, a hiking trail, trees, and more, and some woodland critters even joined in!
The setting of Dølerud was home to much Scandinavian folklore dating back to the 17th century and it remains a place where Norwegians love to hike and enjoy nature. The installation, which was part of a campaign for Kvikk Lunsj Mørk by the Norwegian chocolate company Freia, was an acknowledgment of the prominent role the forest plays for Norwegians and nature-lovers everywhere. It was a way to explore how art and nature can come together in harmony, connecting the viewer seamlessly to both.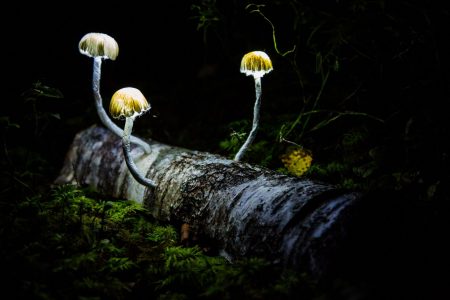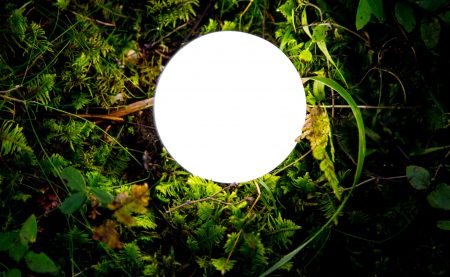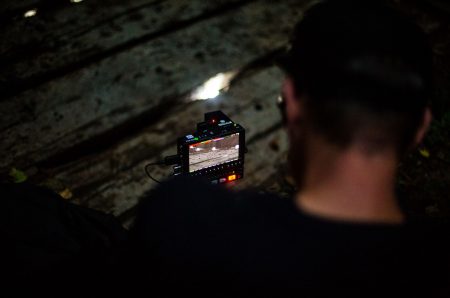 Images:Andy Cross studioindustries.no