Would you like to participate in an artwork? Reykjavik Art Museum is working on a display with artist Yoko Ono in the Harbor House in Reykjavik city. Yoko Ono is known for realizing her works with audience participation and this would most definitely constitute as such a work. Ono invites women from all over the world to send a testament of harm inflicted on them, for simply being what they are; a woman.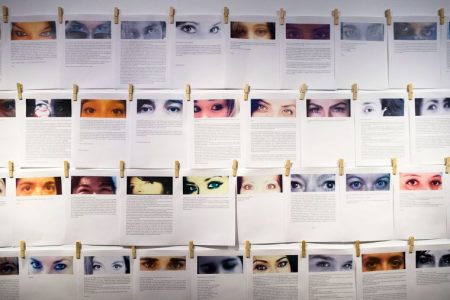 The open call from the artist is as follows:
WOMEN OF ALL AGES, FROM ALL COUNTRIES OF THE WORLD: YOU ARE INVITED TO SEND A TESTAMENT OF HARM DONE TO YOU FOR BEING A WOMAN.
WRITE YOUR TESTAMENT IN YOUR OWN LANGUAGE, IN YOUR OWN WORDS, AND WRITE HOWEVER OPENLY YOU WISH. YOU MAY SIGN YOUR FIRST NAME IF YOU WISH, BUT DO NOT GIVE YOUR FULL NAME.
SEND A PHOTOGRAPH OF YOUR EYES. THE TESTAMENTS OF HARM AND PHOTOGRAPHS OF YOUR EYES WILL BE EXHIBITED IN MY INSTALLATION ARISING, OCTOBER 7, 2016 – FEBRUARY 5 2017, AT REYKJAVÍK ART MUSEUM.
I VERY MUCH HOPE FOR YOUR PARTICIPATION.
yoko ono
SEPTEMBER 6, 2016
Arising is an ongoing project and it will always be possible to add testaments. Bring your testaments and photographs of your eyes in person, send them by mail to Arising, Listasafn Reykjavíkur, Tryggvagata 17, 101 Reykjavík or send them by email to: arising@reykjavik.is
Readers are encouraged to share the Facebook Event to women they know.