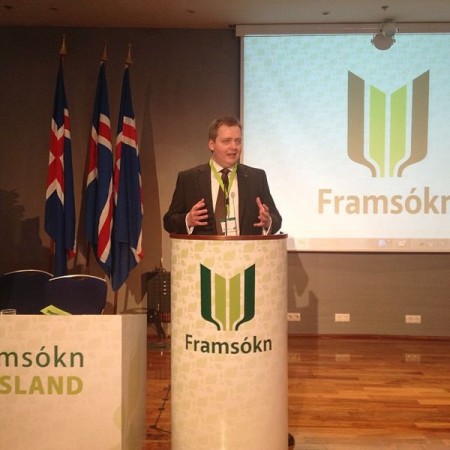 Minister of Agriculture and Fishing, Sigurður Ingi Jóhannsson, informed RÚV (The Icelandic National Broadcasting Service) moments ago that Sigmundur Davíð Gunnlaugsson is stepping down as Prime Minister. This will only become official with the approval of their government partners, the Independence Party, and the President.
Gunnlaugsson intends to remain as chairman of the Progressive Party, while Jóhannsson would take his place as Prime Minister. In the interview, Jóhannson said that they want to continue their partnership with the Independence Party, and do not recommend early elections at this time.
Independence Party chairman Bjarni Benediktsson is currently meeting with the President, Ólafur Ragnar Grímsson, to discuss the current situation.