During a press meeting after the Iceland – Czech Republic match, their coach Pavel Vrba said "It was difficult to keep up with the Icelandic team and maintain momentum after a good start". "Iceland has a strong team that nobody wants to go up against" mr. Vrba said.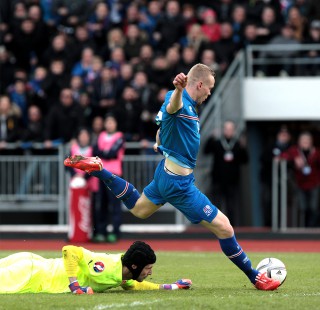 Iceland won a great 2 – 1 victory against a strong Czech Republic team. The guests mange to score first goal on the 55th when Borek Dockal scored and 10 minutes later Iceland came back with an equalizer Aron Einar Gunnarsson scored. The Victory goal came on the 76th when a Czech defender did a mistake when passing the ball. Kolbeinn Sigthórsson made the most of that and scored.
Iceland now leads Group A with 15 points, two clear of the Czech Republic that has 13 points.
The game took place at Iceland's national field "Laugardalshöll" in Reykjavik.
Pictures: KSI.is