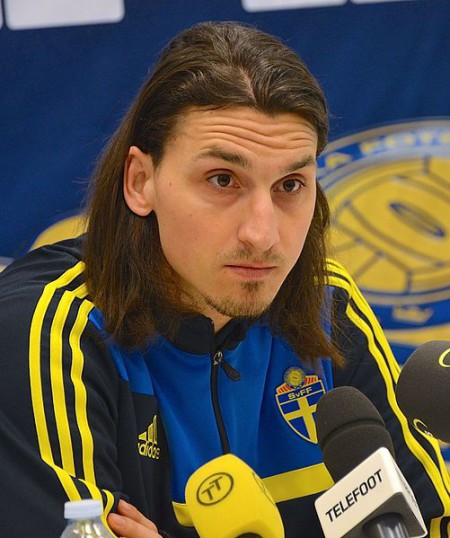 Sweden's Zlatan Ibrahimovic is rumoured to have applied for a US visa sparking speculation that the star forward is considering a move to Major League Soccer (MLS).
Swedish newspaper Aftonbladet claims that the Paris Saint-Germain man has applied for a visa that permits an indefinite stay, not just a short-term tourist visa, while the UK's Sky Sports and MLSsoccer.com have reported the story also. Meanwhile, sports journalist Kristan Heneage tweeted about the story, adding that perhaps it meant he could be MLS bound.
According to sources, the controversial frontman went to the Paris-based US Embassy and made the application; however, there is no concrete information that he was there for football reasons. That said, he discussed the MLS last summer, telling Sports Illustrated that he would think about playing there in the future.
Ibrahimovic said that he would really consider it because he found it interesting being in the US as his friend Thierry Henry was there and really enjoying it. He said that the Frenchman, who has since retired, spoke of the MLS a lot so there was a chance he could join him there in the future.
The Swede has a contract with the Ligue 1 side until 2016, so fans in the US may be in for a wait to see one of the world's most renowned stars, but if reports are to be believed, there's certainly a chance Zlatan will be turning out in the MLS one day in the not too distant future.