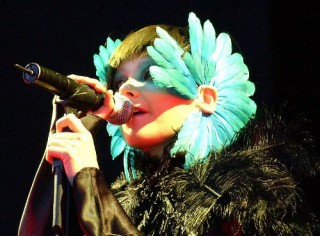 Legendary Icelandic musician Bjork has insisted there is still gender double standards within the music industry and revealed that it took a long time before she ever got any praise for her ideas.
The singer revealed that after being the sole girl in a number of bands for about a decade, she eventually realised that if anyone was going to listen to her ideas she would have to pretend that it was the men who had come up with them.
Bjork, who released her new album Vulnicura on iTunes on 20 January, had much to say in a recent interview that will be published in the Pitchfork Review in February, but it was standing up for her fellow female musicians that was among her main priorities.
The musician said it was much harder to be taken seriously as a female artist, and that she wanted to support the girls in their 20s who were trying to break into the industry today. She told them that it was not a figment of their imagination, and that they did actually have to say everything five times to get their message through, whereas a guy just had to say it once.
Bjork was the lead singer of the Sugarcubes during the 80s and 90s, and she admitted that gave her an insight into just how a female artist would find it tough to gain any recognition for their work.