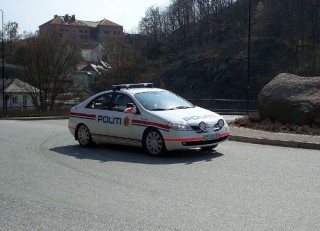 Norwegian police have launched an investigation after a seven-year-boy was kidnapped from a bowling alley in the western city of Molde on Monday.
Police have footage of the boy, Gabrielius Bumbukis, being led from the Molde Hall by a man, said spokesman Alf Stormo, who revealed that witnesses also reported he was put into a dark-green station wagon before being driven off. He added that the man and the boy were the only two people in the car.
The boy's family come from Lithuania, but child welfare services look after him; however, he was at the bowling hall with his mother during a scheduled day out. His mother was questioned by police but is not suspected of being anything to do with the abduction.
Stormo explained that they were currently speaking with other family members but have been unable to contact the father. He admitted the man who led the boy away had yet to be identified, but confirmed it wasn't the father, who he also said was not the main suspect.
It is the second time in just a week a Lithuanian child has gone missing, after a nine-year-old girl was taken from foster home in the western town of Stordal. Police believe she was kidnapped by her mother and have put out an international appeal to help locate her.