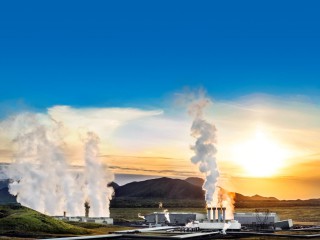 It has been announced by the Iceland Geothermal Conference (IGC) that the 2016 event will be focusing on the advantages of using geothermal energy and how this energy resource will benefit us.
IGC 2016 notes that the conference will be holding various keynotes and presentations centring on three main topics: Operability; Feasibility; and Practicality.
As part of the conference, participants will share their experiences in dealing with fluids of various chemical compositions and non-condensable gases; explore resource management; re-injection; plant maintenance programs; sustainability criteria; and plant operations.
The conference is planning to hold various case studies from an array of speakers, including topics such as industrial use of geothermal energy; food processing using geothermal energy; chemical recovery from brine and resource parks; and the concept of turning waste to value.
IGC will be held at the Harpa Conference Centre in Reykjavík, between the 26th and 29th of April 2016, and will be hosted by the Iceland Geothermal Cluster.
Additionally, the GeoExpo will also be taking place. The expo will be offering a great networking platform for decision makers and professionals to generate extensive brand awareness, build up a prospect database, and generate new leads.
To learn more about IGC 2016, visit http://geothermalconference.is/