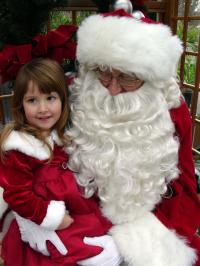 As the time of year approaches for people to spend time eating and drinking with friends and family, many Danes are facing the prospect of a lonely and miserable Christmas.
Recent data from health organisation Sundhedsstyrelsen have shown that there are over 263,000 people in the country who feel lonely every day.
Red Cross Denmark president Hanne Line Jakobsen explained that there were different types of people, of all ages, who feel lonely at times during their lives – whether it be for short of long periods. She pointed out that Christmas was the time of year when many would feel most alone because it was generally a time associated with family and friends so it could be even tougher.
The municipality of Brondby is reportedly the place that will be bluest this festive season, with 8.9 per cent of its inhabitants aged between 16 and 110 admitting that they felt alone on a regular basis. The top three loneliest places in Denmark were completed by Guldborgsund and Fredericia, where 7.5 per cent and 7.2 per cent confessed to feeling lonely respectively.
As has happened in previous years, the Red Cross is working alongside national broadcaster DR to find parties for people to attend if they have nowhere to go on Christmas Eve.