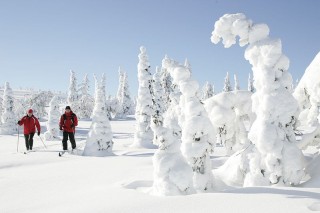 A lack of demand in Finland has led to Finnish travel agents being told to cut the number of package holiday deals they offer during the winter months.
Over the years, package holidays have become increasingly popular worldwide due to the lack of hassle involved, but in recent times there has been a fall in the number of people looking to take such vacations. Finnish travel agents have now cut the number of winter package deals offered to 381,000 – roughly 20 per cent less than what was available last year.
Finnish Union of Travel Agents spokesperson Heli Maki-Franti said that there were a number of reasons the popularity of such trips had fallen over the past year, but pointed to the fact consumers could now tailor their holidays to the very last detail over the internet. She added that the faltering economy had also been a factor. However, she said that the number of people going on holiday this winter would likely be similar to previous years.
The most popular destinations among Finns for a winter holiday are the Canary Islands and Thailand, but package holidays offered to these destinations have been significantly cut. This year 216,000 package deals were offered to the Canaries and 55,000 to Thailand, 57,000 and 12,000 fewer than the numbers offered respectively last year.
People are now increasingly looking towards gearing their holidays around the things they're interested in such as sports, art and culture, according to the Aurinkomatkat agency's Annina Metsola. She acknowledged that relaxation holidays remained popular, but that active vacations built around people's hobbies and interests were in high demand.