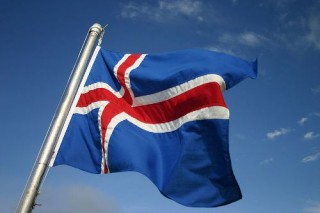 Eighteen-year-old Jathin Narayanan from Bahrain has won a competition for his outstanding picture of Iceland's Thrihnukagigur Volcano.
The India-based student flew to the North Atlantic nation to join an expedition to the renowned volcano, and a picture that he took inside the 120m crater was later named the winner of a contest organised by the tour guide 3H Travel.
Jathin, who has won a three-day trip back to Iceland this winter, revealed that he was very surprised to be named as the winner because he never expected it. He said he was very happy and that he was now even more motivated to take his photography more seriously.
The medical engineering student said that he took his time to decide what kind of photo he wanted to enter into the contest, and only did so one he had checked other pictures of the volcano on the internet. He explained that the one he selected had been taken in portrait mode, which allows the view to feel the depth of the volcano in relation to where his father, who was in the photo, was standing.
He went on to say that they only had around 30 minutes to get the shot he wanted because they were only allowed to stay in the volcano for a limited period of time.
Jathin won the Young Astronomy Photographer of the Year each year between 2009 and 2012.