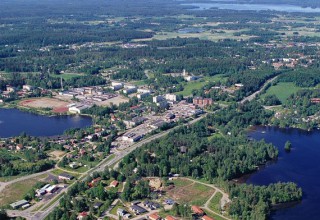 A Finnish shopping mall celebrated its grand opening at the weekend after promising half a kilogram of free candy to those who attended, but the mad scramble for the sweets was not quite as smooth sailing as organisers had planned.
In recent times, a common trend among stores opening in Finland has been to offer free gifts to attract potential new customers. Among the most popular have been buckets of goodies to the first consumers through the doors but, perhaps unsurprisingly, it seems the mad rush for the free gifts is now resulting in problems.
The first sign of trouble came in September, when a generous new store in Pirkkala offered customers the iPhone 4 for just a hundred euros. However, such was the draw, hundreds of would be buyers turned up hours before the store opened in order to be at the front of the queue before the product sold out and, surprise surprise, things soon got heated.
Before opening on Sunday, Ideapark in Oulu had said the first 200 people through the doors would get 500 grams of candy completely free. Again, hordes of people arrived, including many families with children, and the supply soon ran out.
One shopper standing in line, Olli Paakkola, said that the other door [from where he was standing] opened first, while he was stood in the longer queue where the door didn't open as quickly. Therefore, he explained, the people at the other door managed to scramble to the kiosk first and get the free candy.
Paakkola revealed that in the rush, small children were knocked over as bigger kids hurried to get to the kiosk before them and many kids ended up with nothing.