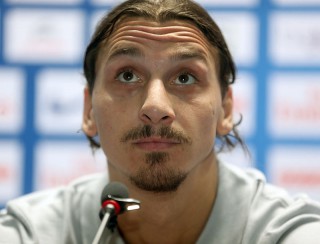 Sweden's Zlatan Ibrahimovic has been nominated for FIFA's Ballon d'Or, the most prestigious individual award in football.
The Paris Saint-Germain forward is joined by 22 other nominees for the annual award, which is won by the player considered by coaches, fellow players and journalists as the world's best over the previous 12 months.
Ibrahimovic, however, is unlikely to be among the favourites for the prize given that he was not part of the World Cup in Brazil during the summer and has suffered from recent injuries.
Among the top contenders will be the current holder Cristiano Ronaldo and Welshman Gareth Bale, both of Real Madrid. Barcelona pair Lionel Messi and Neymar are also on the shortlist.
Germany picked up the most nominees, with six of their World Cup winning squad in contention, while Argentina and Spain have three nominations apiece and France and Belgium have two.
The top three players will be announced after coaches and captains from all FIFA's member countries have cast their votes.