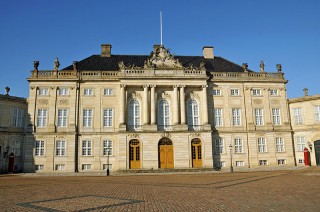 As long as the cold weather doesn't hit early, Denmark will have experienced its warmest ever year, revealed national meteorologists DMI.
Denmark started recording temperatures back in 1874, and the current record stands at 9.5 degrees Celsius from 1997. However, DMI said that if things stay on course this year, the average temperature will be 9.7 degrees.
Climate and Energy Minister Rasmus Helveg Petersen does not think breaking the record would be a good thing. He said that the news should act as an "alarm bell" and force people to use sustainable energy instead of oil and coal as soon as possible.
He went on to say that he hoped the world would be listening to the IPCC (the UN's climate committee) when it published its most recent report on the state of the climate in Copenhagen next month.
Despite the fact that the year-long record is set to be broken, not a single month has set a record this year, with only July recording the joint second warmest. However, each month since January has seen above average temperatures.
DMI's estimate that the record will be broken is based on October's temperatures being 1.5 to two degrees above average, November's being between one and 1.5 degrees above average and December's being roughly a degree above average.
Since the institute started recording temperature measurements, the country's average annual temperature has risen by around 1.5 degrees.