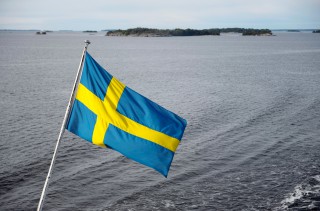 Sweden is to send more funds to the UN and NGOs based in Ebola-hit West Africa in order to fight the spread of the deadly virus.
Sweden's ambassador to Liberia, Ewa Nunes Sorensson, said that if we don't stop Ebola spreading the outcome will be catastrophic.
Sweden will now increase the funds it is sending from 35m kronor to 100m kronor, most of which will go directly to NGOs like Doctors Without Borders and Save the Children. UN organisations like Unicef, Unhas and WHO will also receive a portion of the funds.
The UN recently urged member states to donate more funds to help fight the scourge of Ebola, which has already killed more than 1,000 people. Official figures state that over 7,000 people have been infected, but many believe the actual number is much higher and rising quickly.
Few Swedes have travelled to the affected regions, which are mainly in West Africa, despite the strong demand for medical personnel to assist the fight against Ebola.
The government, however, is now aware of this and said they are looking to do as much as possible to ensure Sweden in contributing. Foreign Minister Margot Wallstrom said they have prepared a number of efforts and are in contact with UN and other organisations.