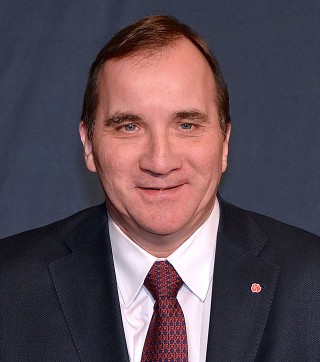 The leader of Sweden's Social Democrats party Stefan Lofven has defended comments he made about Israel having the right to defend itself in Gaza, claiming he echoed the opinion of his party.
Lofven said that the statement was within the views the party had expressed on a number of occasions, referring to a statement made in 2013 about the Israel-Palestine conflict.
The politician sparked outrage on Saturday night when he wrote on Facebook that Israel had the right to defend itself, but must respect international laws. By the following morning, more than 2,500, mostly negative, comments had been left beneath the post.
But Lofven, who is a leading candidate for prime minister in the next Swedish general election, said people took his statement out of context. He explained that he could not say the party's entire policy in a single Facebook post but, unless they say they have changed position, they still stand for the same thing.
The party leader went on to defend his comments by stating that he wanted to highlight the fact Israel had to comply with international law, which includes "the law of war". He said that meant civilians must be kept away from violence, which must only be used "proportionally".
However, when quizzed about whether Israel's actions were reasonable considering the increasing number of civilian casualties, he said that there were now so many dead so it was important to see what the situation was like on the ground. He admitted that now the UN has estimated that more than 70 per cent of those killed were civilians, it was clear they had to ask if Israel was following international law.