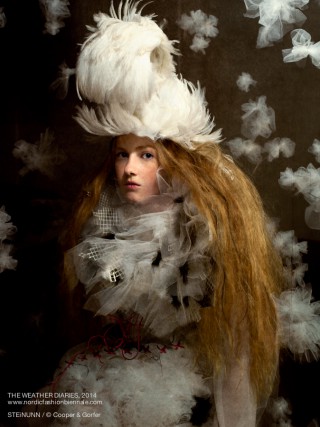 The renowned fashion exhibition, Nordic Fashion Biennale, is set to open today at the Museum of Applied Arts in Frankfurt, Germany, with The Weather Diaries kicking off the 2014 programme.
The Weather Diaries is set to be one of the highlights of the event, which will be showcasing some of the Nordic region's best up-and-coming fashion designers, including Babara I Gongini, JÖR by Guðmundur Jörundsson, Steinunn Sigurðardóttir, Gudrun&Gudrun, and Bibi Chemnitz.
Barbara Í Gongini is a Faroese fashion designer based in Copenhagen and is widely known for her conceptual process. Her designs represent high quality and artistic integrity, with a particular focus on the principles of sustainability in manufacturing. Whilst epitomizing the avant-garde, her collections bear no sign of compromising responsibility, working in tandem with industry leaders to develop the ideal low-impact product.
JÖR is an Icelandic fashion label, launched by fashion designer Guðmundur Jörundsson and Gunnar Örn Petersen in October 2012. Influenced by the detail and craft of classic tailoring, JÖR brings a charismatic vitality to traditional menswear, with bold patterns and surprising colours. JÖR creates an imaginary world around its collections, blowing fresh winds into the Icelandic fashion scene.
With timeless design and a discerning professional sense, Steinunn Sigurðardóttir has established her place as a world-class designer. Her signature styles are elegant intricately manufactured knitwear pieces. Her artistic creations build on years of collaboration with many renowned fashion houses combined with a deep knowledge of material textures and three-dimensional shaping.
The Faroese brand Guðrun & Guðrun comprises of designer Guðrun Ludvig and her business partner Guðrun Rógvadóttir. Guðrun Ludvig, with her delicate taste and distinct feel for material and colour, explores the intersection between traditional and new ways of hand knitting.
Bibi Chemnitz originally set out to develop crisp urban wear, with sporty silhouettes embracing past and present. Bibi Chemnitz now takes small-town Nuuk and the ancient Inuit culture and mashes it up with modern urban cityscapes to create innovative and timeless garments. Graphic, structured and defying ordinary standards, Bibi Chemnitz has a new take on shapes, precise tailoring and fresh leisurewear.
Cooper & Gorfer, the esteemed Swedish-based American-Austrian mixed-media artists, will be curating The Weather Diaries, which will also be featuring their large-scale photographic artwork.
Below are a selection of images from The Weather Diaries: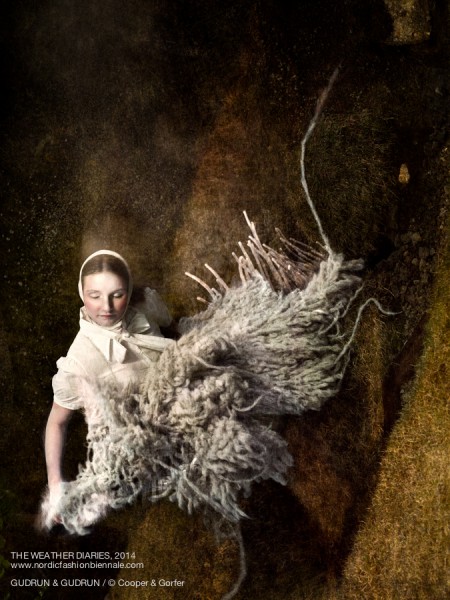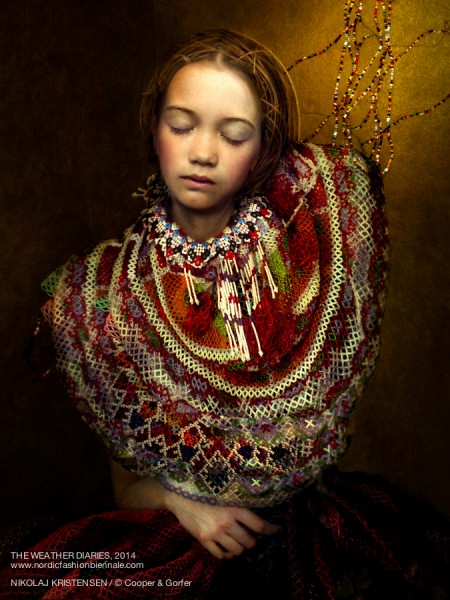 Nordic Fashion Biennale (NFB) is a dynamic platform to promote fashion and design in the Nordic region. It is an arena that brings together designers, artists, academics, business entrepreneurs and specialists in the field of fashion.
More information about Nordic Fashion Biennale can be found via www.nordicfashionbiennale.com.