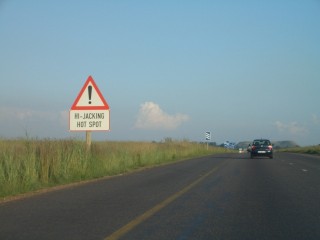 A 10-year-old Norwegian boy stole his parents' car and told a snowplow driver he was a dwarf upon being caught.
The boy, who lives near the town of Dokka 110kms north of the capital Oslo, woke his 18-month-old sister up in the early hours of the morning while their parents were sleeping and set off on a drive to their grandparents' home in Valdres, around 60kms away.
Amazingly, the boy managed to drive 10kms from his parents' home before veering off the road. A snowplow driver spotted the car with the two young children in and notified the police.
Vest Oppland police district's Baard Christiansen said that when the snowplow driver quizzed him about why he was driving a car, he said he was a dwarf and his driving licence was at home.
The police officer went on to say that when the parents woke up to discover their kids and car were missing they were understandably upset, but luckily the children were unhurt and the car was undamaged. He added that he's sure the parents will pay close attention to their children and car keys in the future.