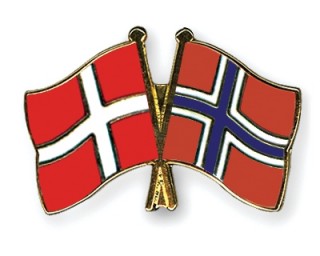 Denmark and Norway have reached an agreement to help transport chemical weapons out of Syria, revealed he Danish Defence Ministry. The joint mission will include cargo vessels and naval frigates contributed from the two Scandinavian countries.
The United Nations Security Council reached an agreement with the two countries whereby the most dangerous of the chemical weapons will be transported from Syria before the end of the year.
Last month, Denmark's government accepted the UN's proposal for them to provide transport and protection to the UN operation of dismantling Syria's chemical weapons. The Organisation for the Prohibition of Chemical Weapons (OPCW) is due to make a decision on where the weapons will be destroyed by 17 December, but Christian Friis Bach, the former Danish defence minister, said the destruction would not take place in Denmark.
Acting Danish foreign minister Rasmus Helveg Petersen and his Norwegian counterpart Borge Brende released a joint statement describing the missions as a "critical task". It said that Norway and Denmark are fully committed to ensuring the UN Security Council's 2118 resolution is implemented.
It went on to state that both governments have already offered considerable assistance – both financially and through the military – to the OPCW-UN mission. It added that they will now carry out a joint naval operation to help transport chemical weapons from Syria.
Meanwhile, Nicolai Wammen and Ine Eriksen Soreide, the Danish and Norwegian defence ministers respectively, described the mission as an excellent example of how Nordic countries cooperate. They said they are happy the two countries can work together to destroy the weapons and ensure further atrocities in Syria are prevented.