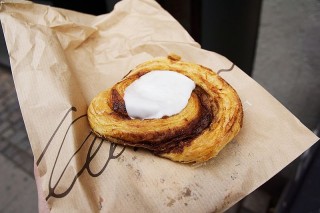 Denmark's food bureau stated on Monday that it plans to comply with European Union rulings on the country's signature cinnamon rolls. The EU has targeted what Danes call kanelsnegler. The commission claims bakers use too much cinnamon when they make the rolls.
Coumarin is found in cinnamon and scientists have discovered that the chemical is slightly unhealthy for the liver and kidneys of humans. The EU directive says that bakers in Denmark and other European nations should cap how much cinnamon is used.
The EU has stipulated two different cinnamon limits for baked products. Bakers will be permitted to use 15 milligrammes of the spice for every kilogramme of baked items they make for general sales. The restriction increases to 50 milligrammes per kilogramme for festive season and traditional cakes.
Fodevarestyrelsen is the Danish food regulatory body and it says that kanelsnegler are not a festive or traditional item of food. The Copenhagen Post reported that due to this determination, the body's Birgit Bonsager says the Danish rolls can only be made with the 15-milligramme cinnamon content.
The spokesperson explained that although most people did not have problems with ingesting coumarin, there was a small minority that would eventually be adversely affected. Ms Bonsager also stated that the bureau did not agree with the classification of the cinnamon roll as a traditional item by Sweden.
The possible restriction on how much cinnamon can go in a kanelsnegler has incensed the country's bakers. The Danish Bakers' Association president, Hardy Christensen, said they were an integral part of the nation's heritage and a cinnamon roll without cinnamon would not taste the same.