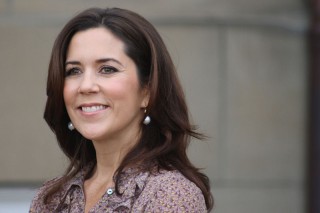 The Duchess of Cambridge is said to have taken inspiration from Princess Mary of Denmark in decorating her and Prince William's new Kensington Palace apartment. Kate and William met up with Denmark's Crown Prince Frederik and Princess Mary in November 2011, when they travelled to the Scandinavian country to visit UNICEF's headquarters.
Following the engagement, Frederik and his wife Mary invited the Duke and Duchess to their Amelienborg Palace apartment for lunch.
A source from Kensington Palace has been quoted as saying Mary showed the British royal couple around their apartment and they were impressed by the combination of antique furniture and collection of modern art. The source added that Kate was inspired by what she saw in Copenhagen and intends to use similar ideas when planning the decor of certain rooms at Kensington Palace.
It was recently announced that William, Kate and their new baby prince, George, are ready to move into their Kensington Palace residence following the completion of two years of renovations. The Duchess, who gained a 2:1 in history of art at St. Andrews University, has played a keen role in decorating the apartment and has been seen shopping in London's Sloane Square in recent weeks.