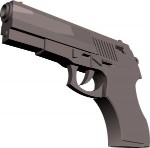 A Finnish man was abducted in Senegal after travelling to the West African nation to meet a woman he met on a dating site. The man travelled to the Senegalese capital, Dakar, to meet who he thought would be a woman he met online; however, the trip turned into a nightmare when he was abducted and held for three weeks.
A criminal gang in Senegal is suspected of conning a number of western men to travel to West Africa to meet local women they have met on the dating site.
Senegalese police said that the Finnish man recently flew to Dakar but was kidnapped immediately after arriving and held for three weeks before managing to escape.
The National Bureau of Investigation Police said the group of kidnappers took his credit cards, cash and all other valuables. He was also threatened and beaten during the time he was held captive. Senegalese police have arrested several suspects in connection with the case.
Meanwhile, the Finnish police warned citizens of the risks of making such a trip. They said that unsuspecting victims could put their lives at risk as being found guilty of kidnapping can result in the death sentence in some African countries. They pointed out that if the captors think they could be in danger, they may act violently.