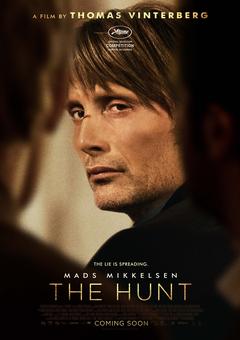 Thomas Vinterberg's The Hunt, which won at the Cannes Film Festival, has been chosen as Denmark's entry for the Best Foreign Language Film award at the Oscars.
The Danish Film Institute's submitting committee selected the movie, which stars Mads Mikkelsen as the country's representative for the 2014 Oscars. It beat off competition from the other shortlisted candidates, Joshua Opeenheimer's The Act of Killing and Michael Noer's Northwest, to secure the country's nomination.
The Danish Film Institute's CEO and head of its committee, Henrik Bo Nielsen, said The Hunt is a movie with great international potential. He noted that the film's world premiere at Cannes last year was hugely successful, and it has since been well received both at festivals and by international critics.
The Hunt tells the tale of a man entangled in a witch-hunt amid allegations of child abuse. It was written by Vinterberg and Tobias Lindholm, and produced by Morten Kaufmann and Sisse Graum Jorgensen.
Since its premiere in Cannes last year, the film has won a number of awards, including a British Independent Film award and a European Film award. The nominations for the Oscars are due to be announced on 16 January, with the award ceremony to be held on 2 March 2014.